Race Reports
KESWICK MOUNTAIN FESTIVAL : 50Km ULTRAMARATHON
Lee Borland
In the height of lockdown 3.0, mid 2021 I had this itching feeling that I needed something to aim for in my training, a target race. My training was lacking structure so not one to do things by half, I figured the best thing for it was to sign up to my first Ultramarathon!
After much research I stumbled across the adidas terrex 50km Ultramarathon held annually as part of the Keswick Mountain Festival. It fell at a good time of the year, (May 22nd 2022) and the location is seen as a Mecca for those with a passion for the trails.
An Ultramarathon is something I've wanted to attempt for a while. 50km sounded like a manageable distance with my marathon experience and the training volume wasn't too much to impact significantly on home life.
My training went mostly to plan, save for a plantar fascitis scare 3 weeks out which had me a little on edge. Rest felt like the last thing I should be doing at the time but 10 days of no running worked a treat and had me ready for race day. My training block consisted of 16 weeks peaking at 80km per week and averaging 55-60km per week. I kept it relatively simple, one hill session midweek, hitting the mountains on Sunday mornings and the rest of the week filled with easy miles.
With the race being across the pond, 10 hours of travelling the day before the event didn't feel like ideal preparation but at least all the sitting on planes, trains and buses had me off my feet plenty, resting up for the adventure I was about to face. My festival ticket included entry to a talk the evening before the race with John Kelly, James Gibson and Debbie Martin-Consani: 3 inspiring athletes who have achieved some crazy goals in their Ultramarathon careers. To hear their stories felt like ideal prep for the morning ahead.
I woke to my alarm at 4am after the usual rubbish pre race sleep. Race time was set at 6am, leaving me enough time for a quick bowl of porridge and a short jog from my B&B to the race start line.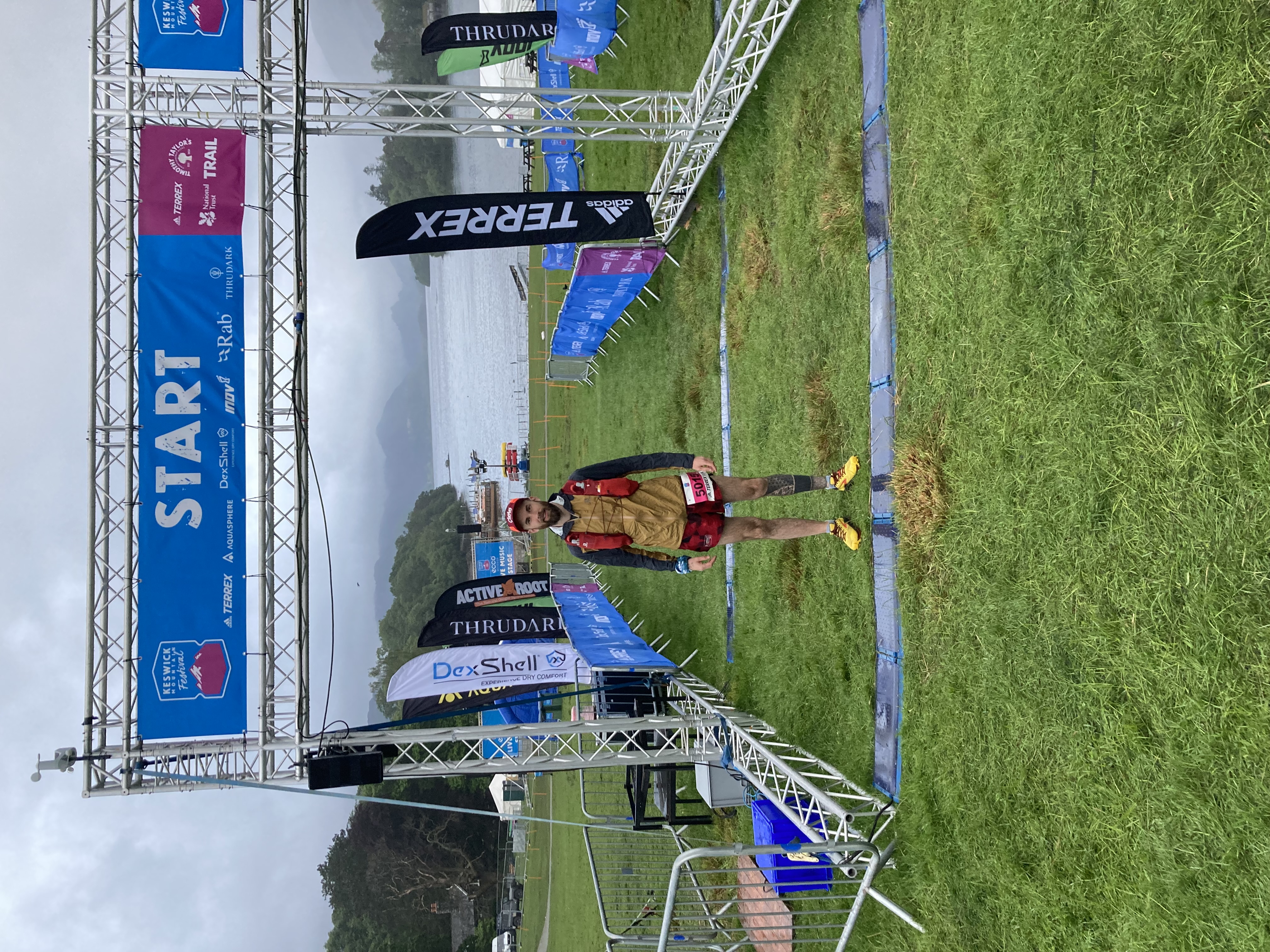 I had researched the elevation of the course in advance so I had a fair idea of what was in store, although a quick look around at the peaks that surrounded me would have saved me the effort of all that research: this was going to be a bit of a climb! It started off quite pleasantly, 5km of forest trail and idle chit chat with fellow runners. Just as the rain set in for the day, the hills arrived with a bang covering valleys like Watendlath, Borrowdale and Butteremere. These all felt vast, each time a steep climb was behind you another one was just around the corner. The variance in the terrain was what felt like the biggest challenge, moving from really technical descents on loose gravel to open valleys and really remote trails in an instant. The toughest was the Honnister Slate mines, 25km in. I felt quite fresh up to that point but the challenge of the slate to run on over long sharp descents in the pouring rain took its toll. The views though made it all totally worth it and I found that just as I would hit a low, a quick look at my surroundings is what would get me back up again. After a few more valleys, I reached the checkpoint at 40km feeling tired. Some crisps, a few gels and a top up of my isotonic drink gave me the kick I needed as I headed for the final stint of the race. Overall my nutrition went to plan, taking bars and gels at regular intervals as I'd practised.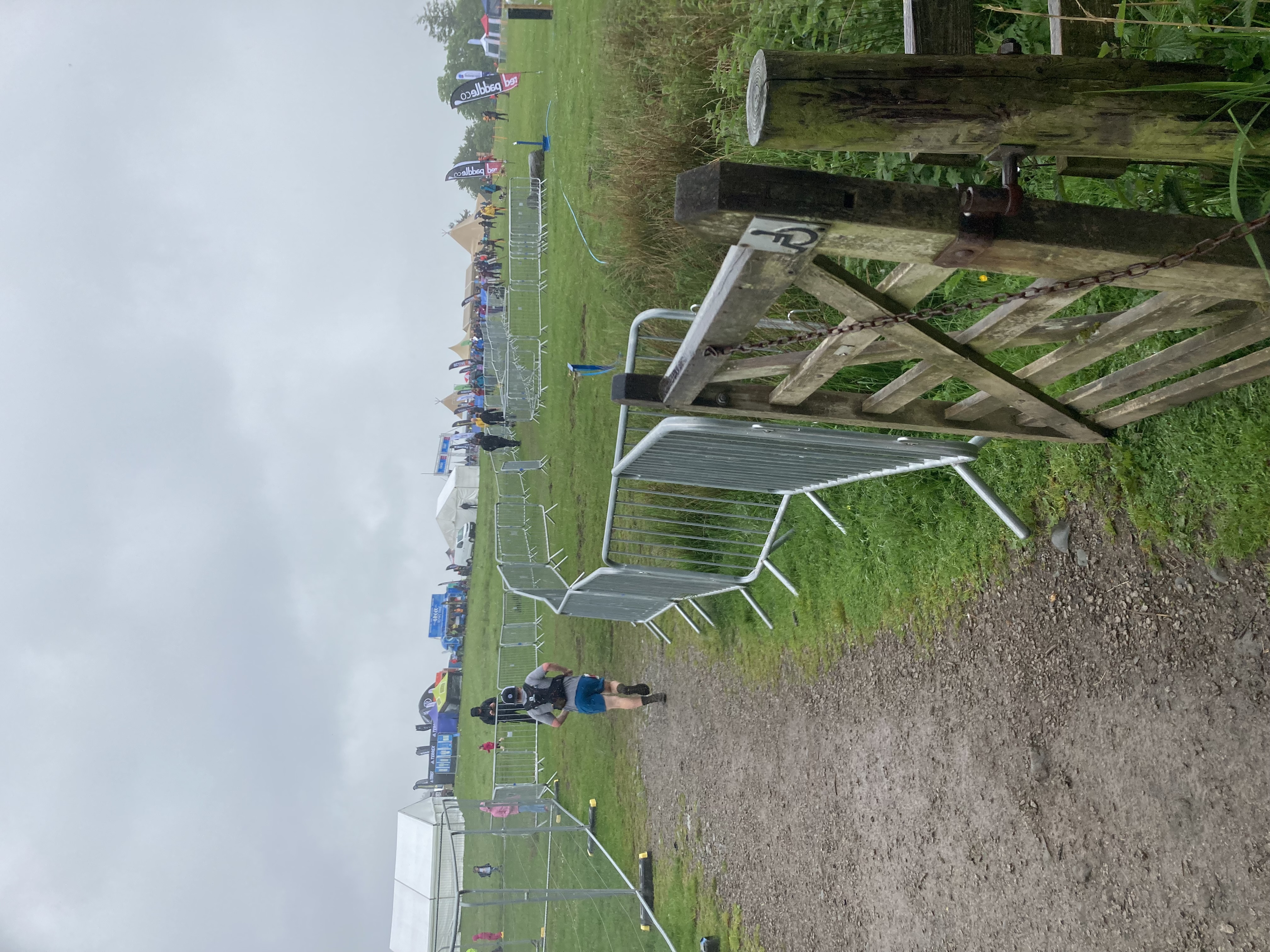 The final 10km was mostly flat in comparison to what was behind me and I took in the views of the beautiful lakes one last time before crossing the finish line in 6hrs and 30mins, 64th position from a total of 149 finishers. My first thought crossing the finish line was that I couldn't wait for a nice hot shower and I had an instant craving for a proper salty fish and chips.
All in all, what an amazing experience to travel for my first ultra to somewhere so beautiful and come out of it relatively unscathed. My recovery has gone well, back to gentle running two weeks after race day and ready to take on my next challenge.